Welcome back to South Heart School! The 2022-23 Back To School Information Packet is now posted on the South Heart School website at
www.southheart.k12.nd.us
. Scroll down the webpage until you see the Back To School link. Have a great school year everyone!

The Heart River Athletics Parent Meeting originally scheduled for Tuesday, August 2nd, 2022, have been moved to Monday, August 8, 2022, beginning at 5:30 pm in Belfield. Thank you from AD Jerome Hoffman.
Per the South Heart Park Board: 4th, 5th, and 6th grade football will be handing out equipment on August 6 (time TBA). Practice will begin on August 8 from 6-8 pm. If anybody has questions, please contact the Park Board at 701-260-0550.
Hello Heart River parents and student/athletes. Here is some back to school information from our new Athletic Director, Jerome Hoffmann. Thank you. Mr. Dean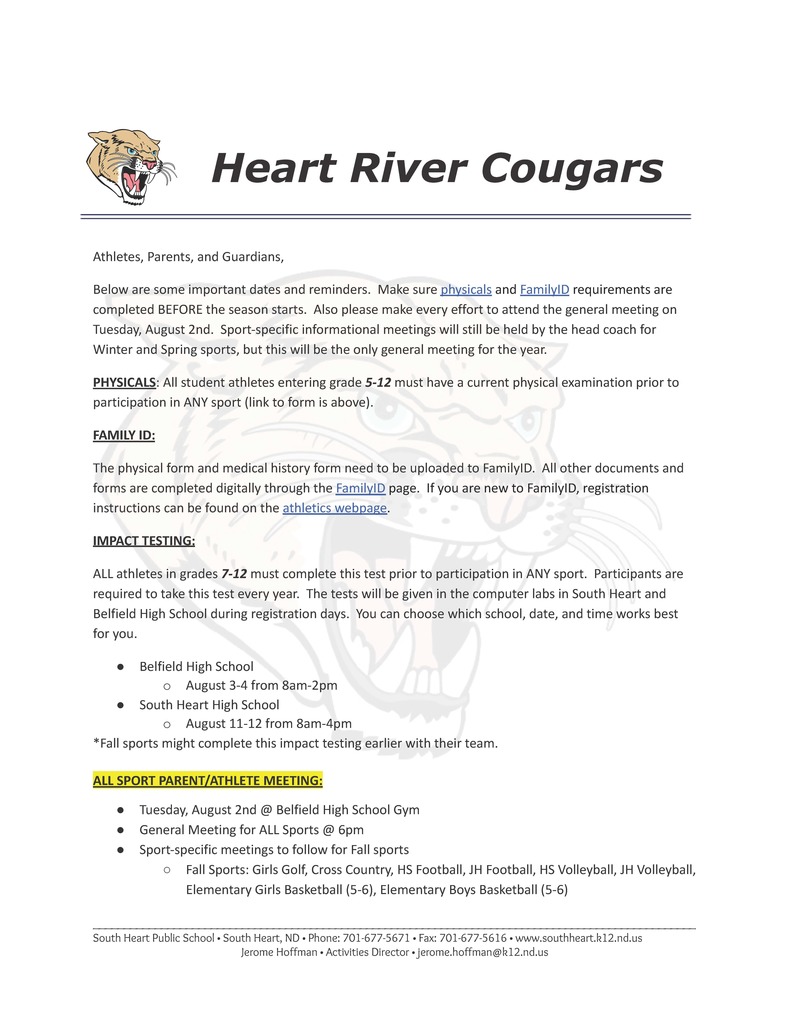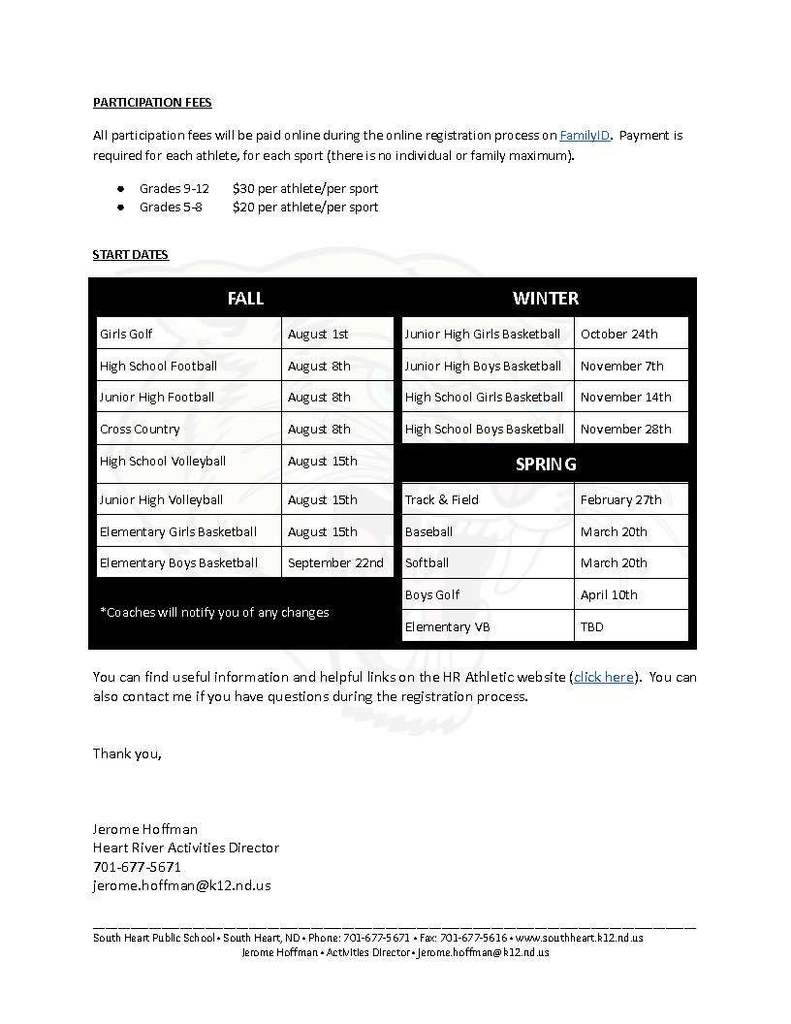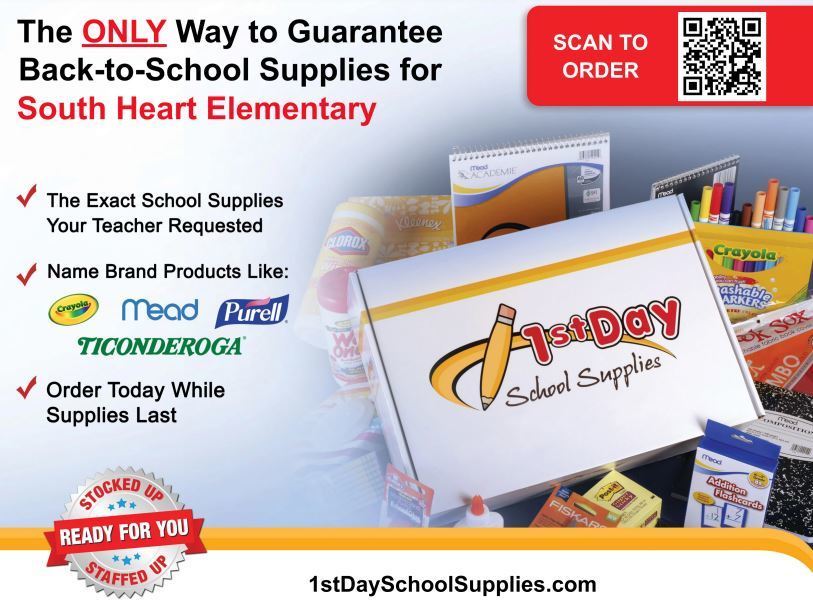 Little Cougars Basketball Summer Skills Flyer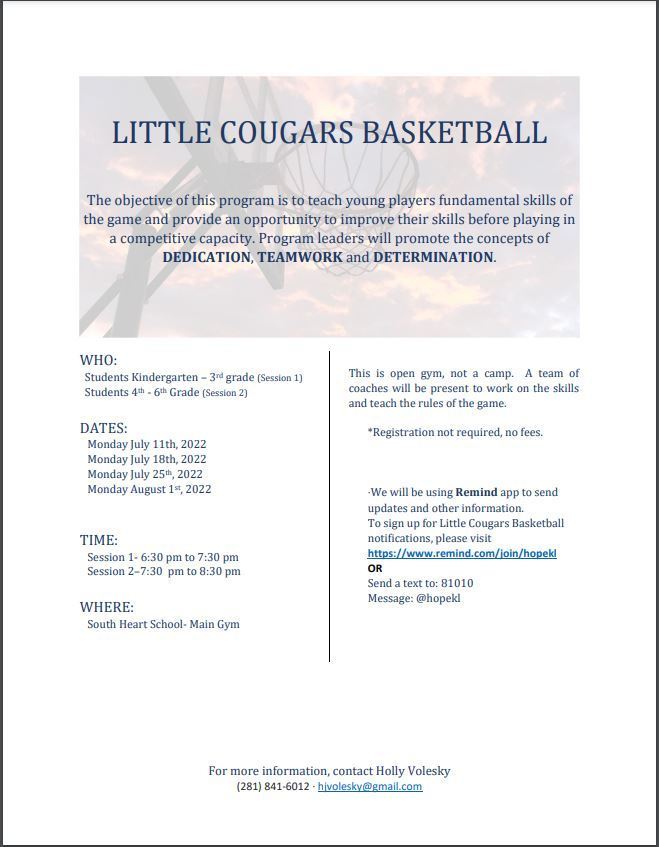 Ice Cream Truck will be here on Friday!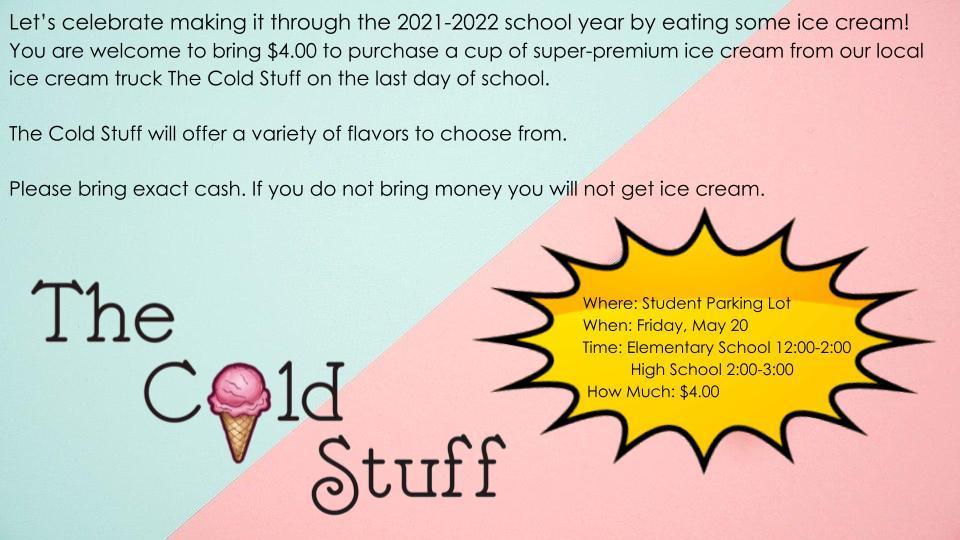 Support Mr. Wigert this Friday by wearing a hat!!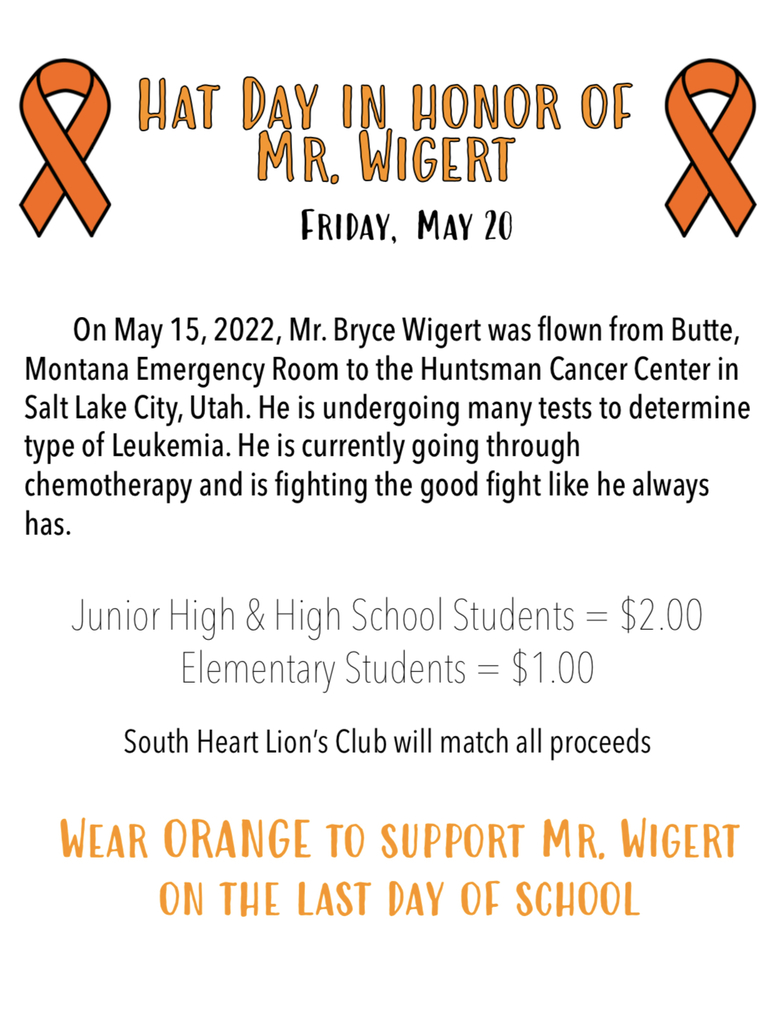 Attention Crazy 8 Members and Parents, Our final sessions for Crazy 8s Math Club will be next week (Monday, May 2nd and Wednesday, May 4th). Thank you for an incredible first year of math club. I hope your children have enjoyed learning about Math in a fun way. Have a great summer! Mrs. Walby


Any girls in 11th grade interested in attending the American Legion Auxiliary Girls State program in Grand Forks June 12-17, please click on the link for more information.
www.NDGirlsState.org
Good evening. South Heart School will be in session tomorrow, Monday, April 25. School will start at the normal time. Rural buses will run where possible. Please contact your respective driver regarding bus service in your area. Thank you. Mr. Dean
Due to the forecasted significant snow storm over the next 2-3 days, South Heart School is canceled for both Tuesday April 12 and Wednesday April 13. School will be in session Monday April 18 as a s now make-up day. Please visit the South Heart School website for more detailed information. Thank you and be safe. Mr. Dean

Hope to see many of you there!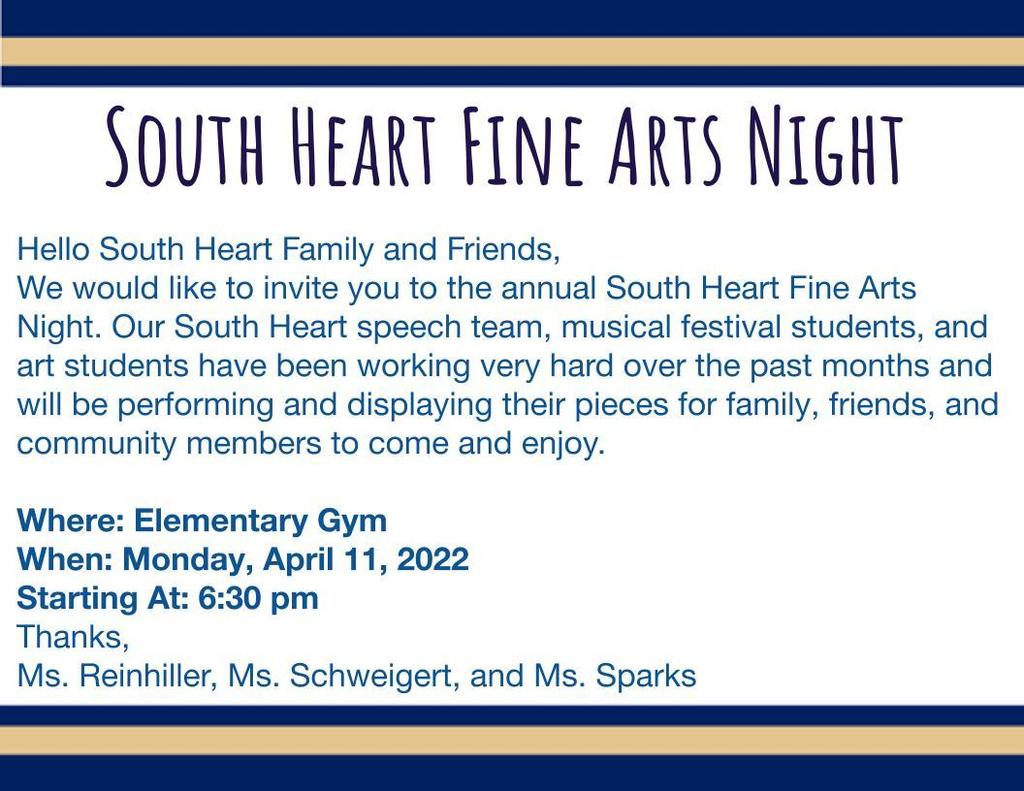 South Heart School's Prom is Saturday, April 30, 2022. The Grand March will begin at 8:00pm in the high school gymnasium with the dance ending around 11:30pm. The After Prom Party will be from 11:30pm until 2:00am. If you have any questions, please call the school at 701-677-5671.

CPASS is looking for parents or volunteers to help work the After Prom Party. Help will be needed Friday, April 29 at 4:00PM to set up, and Saturday, April 30 at 10:00PM to work the After Prom Party. Please contact Deb Kuylen at 690-8425 or Lindzee Schneider at 290-6506 if you can help either night. There will also be a CPASS meeting Monday, April 18 at 6:00PM in school lobby to finalize After Prom Party details.

South Heart Elementary School has sent home a survey to families about our Schoolwide Title 1 Program. Each family will receive one survey in the school folder of their youngest K – 6th grader. Please return the surveys to classroom teachers by Friday, April 8, 2022. Also, on April 20 at 3:20 pm is the Annual School Title 1 meeting. In the Title 1 classroom, parents are welcome to attend.